It's that time of year. Remember, the rankings are subjective to my enjoyment level. I'm not necessarily rating on what was a better movie technically. A movie maybe have bumped slightly if I didn't like it but I realize it was well made. Alternatively, if it's a crappy movie but I still loved it, it would also get bumped.
At any rate, the following are the Top 10 followed by the rest of the list.
One - Le Miserables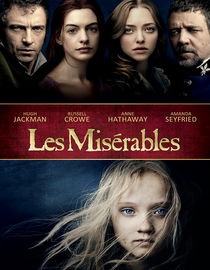 I mostly do not enjoy musicals. I liked one other musical movie called Camp, which was basically like a Degrassi goes to musical theater camp. In the theater I saw Cats when I was in school and remembered liking it; and The Wedding Singer because one of my favorite comedians, Stephen Lynch, was in it, which I remembered liking as well. Outside of that, I abhor Glee and it's ilk.
I remember seeing commercials for the Broadway show regularly on TV as a youngster. That and Madame Butterfly. What was funny when watching this was that even though I'd never seen it, some of the songs sounded familiar. For some reason those commercials stuck with me a little bit.
Turns out, I might like the odd musical more than I thought. The acting was awesome, most of the singing was great (you will never hear a song as wonderful and heartbreaking as Anne Hathaway's "I Dreamed A Dream" scene, even listening to it from the soundtrack and almost bring me to tears).
The movie is long though. So long that I almost checked out about half way through. I didn't really care about the kids that went to war (aside from poor Éponine) but the story eventually came back around and caught my attention again. And while Russell Crowe looked the part of the antagonist authority figure, his voice was terrible for this. I cringed every time he opened his mouth.
The film also suffers from a nagging pet peeve I have: proper accents. The movie is about the French Revolution and yet it's played entirely with British accents. I couldn't watch Valkyrie for this very reason. Le Miz, however, is a much better quality film that Valkyrie and I was much more willing to over look the negatives.
Two - The Cabin in the Woods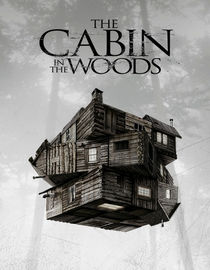 From everything I've read, you will either hate or love this movie. It's been described as "meta" and I can't really explain that without giving away the ending, which is really the whole point of seeing the film.
The story line and characters follow the typical horror movie cliches but does so with a sense of humor. One character even closely resembles Shaggy from Scooby-Doo.
Cabin is not your typical horror movie and you won't know what the hell is going on until it plays out, but it's worth watching for the bat shit crazy ending alone.
Three - The Avengers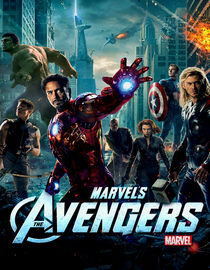 It took me two viewings to really enjoy The Avengers. When I first saw it, I didn't love it. I certainly thought it was good, but there were a few things that bothered me. Nothing incredibly damning, but annoying none the less. I did get excited to see Thanos in the cut scene at the end and was immediately disappointed when I saw, what looked like a comic nerd wearing an old school Marvel T-Shirt waiting in the bathroom, and attempted to discuss the Infinity Gauntlet and was met with "what's that" and "who was that purple guy". *sigh* At any rate, I went back to see it, this time in 3D and decided to let my inner comic nerd relax and found that I liked it a lot more.
Four - Django Unchained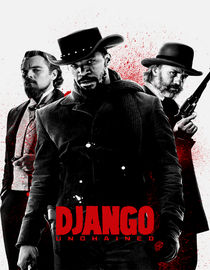 I originally had no interest in seeing Django based on the first trailer. It didn't really register with me for some reason, even thought it was a Tarantino flick (which I generally like). Still after hearing all the buzz that came with the film and being a fan of things that offend people , I decided to go check it out. Turned out to be a good choice because the movie is fantastic from the first scene. The moment Christoph Waltz opens his mouth, he snatches your attention. He plays uniquely charismatic, whether a good guy or bad guy (Inglorious Basterds opening scene was AMAZING just because of his turn as a nazi).
The chemistry between him and Jamie Foxx was on par with an old mixed race buddy cop movie (ie Lethal Weapon). Leonardo DiCaprio, plays a ferocious, but not too smart, villain (which is rare) expertly. Although a lot of people complained that the movie was too long, I never found myself looking at the clock. There is enough story and elements to keep it interesting.
Five - The Sound Of My Voice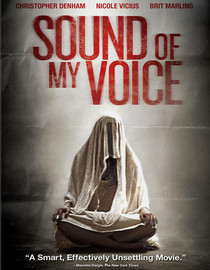 I kind of new that I would like this movie for some reason. I already knew I liked the main actress Brit Marling from the film Another Earth (which was ok but not great, but thought she was brilliant in it). After reading a little about the story and seeing a clip of the first minute or two, I kept myself in the dark (as I do with most movies I eagerly anticipate) and just waited for the blu-ray release. I was not disappointed. It's basically about cult leader, but it's more than that. You watch a character with a strong belief have the idea ripped out of his soul, confusing him and yet staying ambiguous, despite our culture's need of having a story only have an explained beginning, middle and end.
Sound is an interesting character study and fantastic acting.
Six - Looper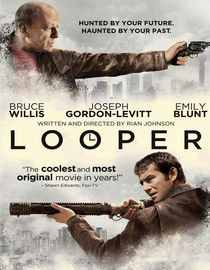 Looper was great, but like many time travel movies before it, there are holes to be filmed and a couple of story choices that don't make sense. The action and interaction between Bruce Willis and JGL is what carries the movie, but then again, anything that JGL is involved in is bound to be, at the very least, a good movie. Looper is probably a step above good but a couple of elements keep it from being great. Still recommended.
Seven - Absentia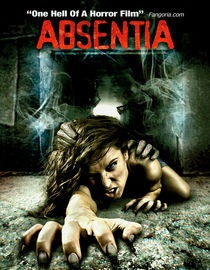 I really only expected a typical B horror movie. The cover doesn't really suggest otherwise. So I checked my brain out for a mindless creature feature. It was surprisingly great and the fact that it was a lower budget indie film probably helped.
Absentia is about a pregnant woman and her search to find her husband, who disappeared mysteriously, and her addict sister and the creepy circumstances surrounding the case.
It's creepy and you don't really get to see the creature much, or even know if it's real.
Turn the lights out and check it out.
Eight - The Raid: Redemption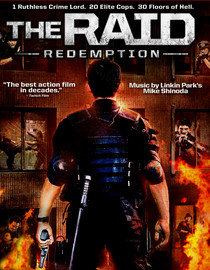 The Raid is the best martial arts action film I've seen in quite a long time. I'd never heard of Raid before it showed up on the box office list and decided to rent it. From start to finish there is lots of action. Both police/military shoot outs and close range, hand-to-hand combat. The bad guy isn't really crazy scary or effective enough to want to the task force "get him" in the end, but thankfully this is not necessary. The fighting is a throwback to old school kung-fu flicks and caries the film well.

Nine - The Dark Knight Rises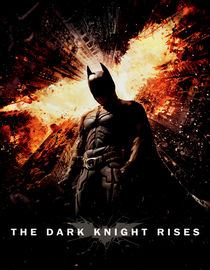 I'm sure that a lot of people have this ranked higher and will likely be like WTF? But again, the inner comic nerd in me found too many little annoyances that kept it from being ranked higher.
There isn't much to be said about DKR that hasn't already been said, so I won't repeat it..
Overall I liked it better than Begins but Dark Knight was probably a better film.

Ten - The Hunger Games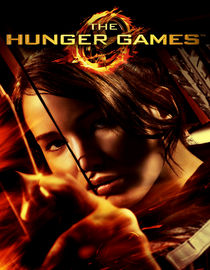 Another movie that has had everything you could possibly say about it, said.
Even though the story is not the most original story, it was well directed and looked great. I thought the story could have been tighter and more complex, but considering it's summer blockbuster status, I'm not surprised that it isn't. It's a pretty good action movie and worth the watch.


The rest of the list:


Flight
Superman vs. the Elite
Snow White & The Huntsman
Rock of Ages
Men in Black 3
Delicacy
Chronicle
Premium Rush
The Devil Inside
Justice League: Doom
The Loved Ones
Lockout
Project X
Red Tails
Battleship
4.3.2.1
Big Miracle
Apartment 143
Iron Sky
Contraband
Jiro Dreams of Sushi
Haywire
Ted
21 Jump Street
V/H/S
Detention
Batman: The Dark Knight Returns, Part 1
Safe House
Paradise Lost 3
God Bless America
Safety Not Guaranteed
Skyfall
The Amazing Spider-Man
Total Recall
Red Dawn
Die
Prometheus
Mansome
The Three Stooges
Goon
Get the Gringo
Some Guy Who Kills People
Monster Brawl
Craigslist Joe
All Things Fall Apart
Beasts of the Southern Wild
BKO: Bangkok Knockout
Intruders
Chernobyl Diaries
Rampart
Think Like a Man
Sand Sharks
Silent House
Meeting Evil
The Innkeepers
Damsels In Distress
Ghost Rider: Spirit of Vengeance
The Lucky One
Columbus Circle
The Fat Boy Chronicles
The Mortician
The FP
Savages
The Expendables 2
Abraham Lincoln: Vampire Hunter
After Porn Ends
Polisse
Game Change
The FP
Casa de mi Padre
Beyond the Black Rainbow
Jersey Shore Shark Attack
Bad Ass
Port City
Grimm's Snow White
Bounty Hunters